All the people I know that have tasted green tea ice cream are either really enthusiastic about it or truly despise it. That being said, it's not necessarily a love at first sight kind of thing. At least for me, it was an acquired taste. It hits you hard.
The main ingredient here is green tea powder or
matcha [mat.tɕa]. It stems from shade grown Camellia sinensis, the leaves are laid out to dry, then they're de-veined and ground to make the bright green powder.
Which means that you cannot grind up green tea leaves or reduce green tea. You need the real matcha powder. In Oslo it can be bought at Obento Box at Mathallen for 225 NOK (see below).
Recipe
Makes about 0.7 L of ice cream.
Equipment:
Ice cream maker. Make sure to put the ice cream maker bowl in the freezer 1 day ahead.
Ingredients:
0.5 L matfløte (or half whipping cream half whole milk)
100 grams sugar
14 gram matcha powder
1/8 tsp (pinch) salt
Step 1:
Add all the ingredients in a pot and heat up while stirring. The powder needs some effort to dissolve so use a whisk. Bring almost to a boil, just like you would with hot cocoa.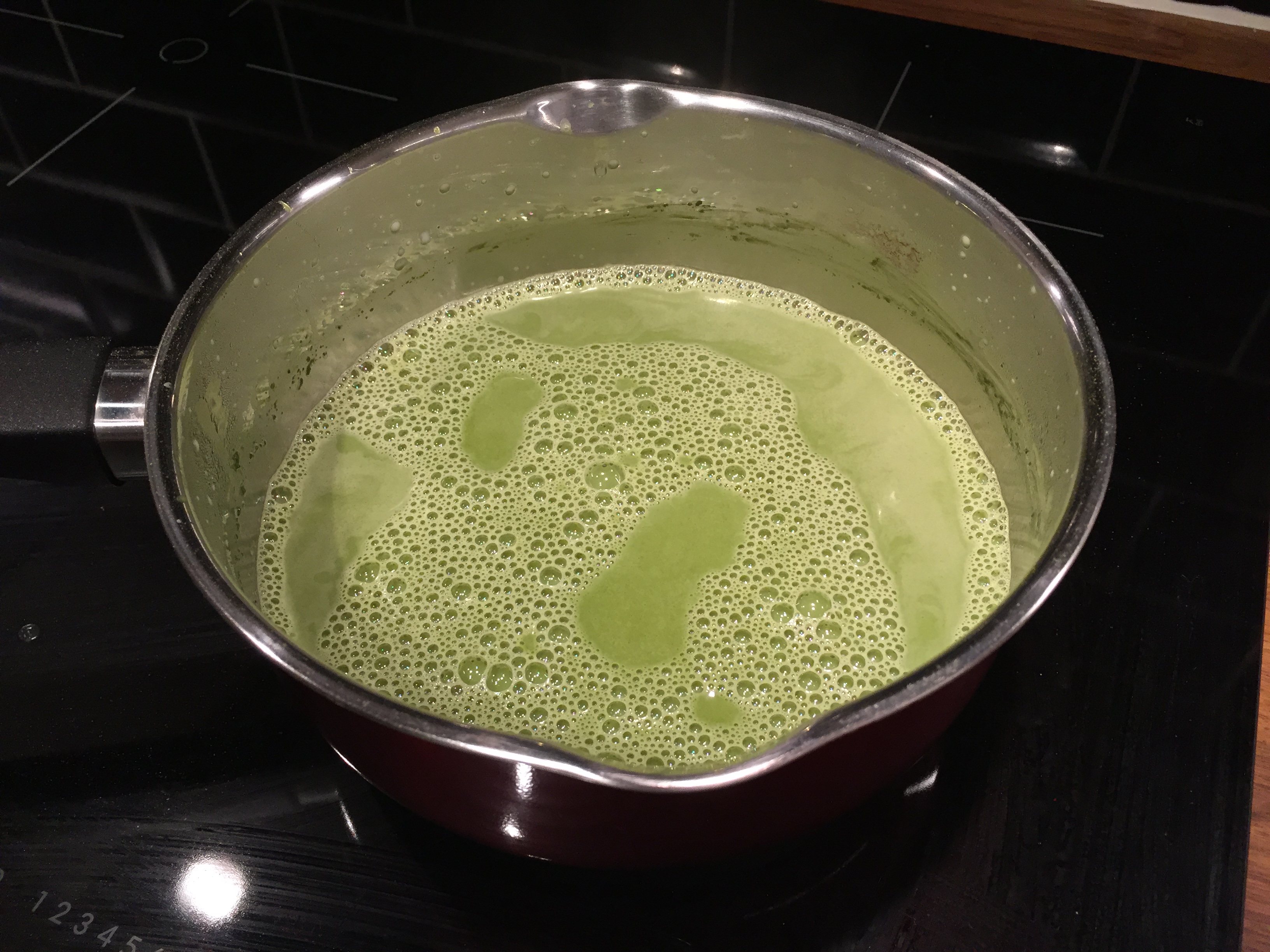 Step 2:
Cool down the mixture in the fridge for 2-3 hours. You might cool down the mix on ice before you put it in the fridge.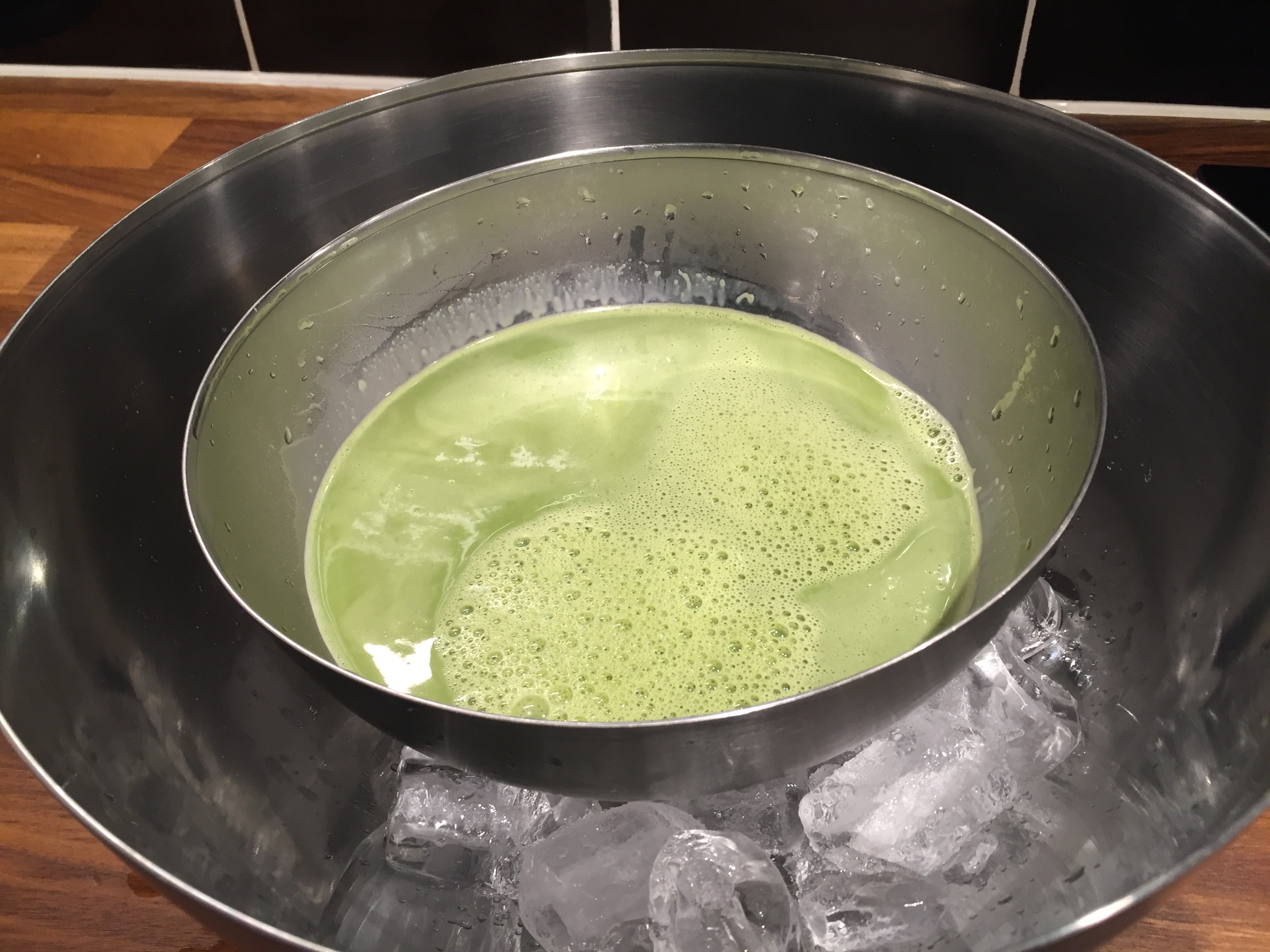 Step 3:
The ice cream maker takes care of the next step. The ice cream should be ready in 25-30 min.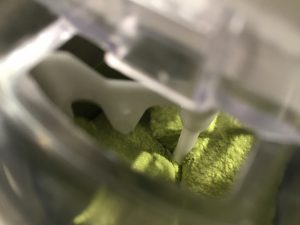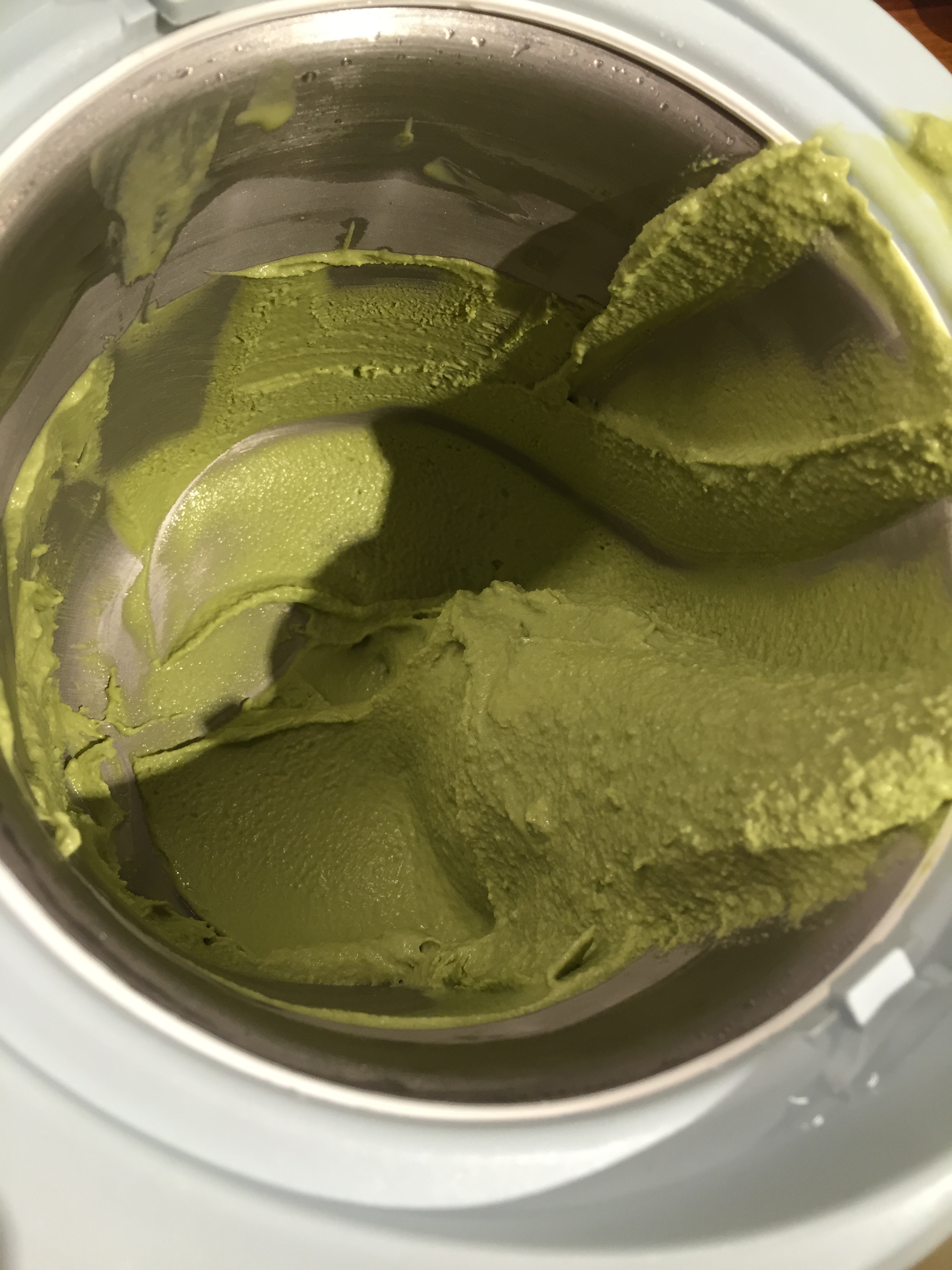 Step 4:
Transfer the ice cream to a container and let sit in freezer for at least a couple hours.
Done!